Focused on action and empowerment
Sow & Reap Consulting is an executive advisement and coaching group who works with individuals and organizations to implement positive change. We form genuine relationships with clients and work closely with them to discover what it takes to achieve their maximum potential.
Our Goal is Your Success
Overall, our goal is to make a positive, long-lasting impact on your business. We work with you to gain a clear understanding of your business goals and the steps needed to achieve them.
By partnering with us, we empower you to change your business by utilizing all available talents and strengths through strategic action steps.
Our Philosophy
We value honesty, trust, integrity, truth, kindness and the power of choice. We are completely devoted to our clients and providing them with an unmatched experience. Through our services, we want clients to feel they have made a meaningful, life-changing decision.
Industries Served
With experience in various industries we've worked with clients around the world.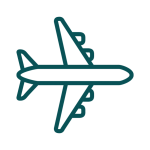 Airlines
Logistics
Educational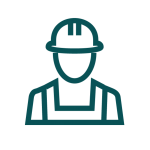 Construction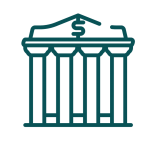 Financial
Institutions
Management Information Systems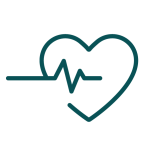 Medical
Banking
Executive Advisor & Leadership Coach
Keri Rueschen
I've worked with individuals and leaders for over two decades. My goal is to help people grow and achieve lasting personal and professional excellence.
I have coached executives, leaders, entrepreneurs and individuals for over 20 years. With a focus on vision, strategy development and organizational change, I also serve as a management and leadership consultant. Within the last two decades, I have managed corporate positions and led organizational programs in the United States and Europe.
I have worked extensively in the field of organizational and personal change, with a passionate focus on partnering with others to create lasting change that positively impacts themselves, their teams and their organizations.
I strongly believe in the power of choice and the potential that we have to develop and influence our own lives and outcomes through aware, intentional choices and actions. 
I am dedicated to helping others through challenge, change and growth by recognizing their values and strengths and holding them accountable. I love seeing potential in people and partnering with them to capitalize on their abilities and talents.
I love to work with driven individuals and successful leaders who are eager to grow and strive to become better than they already are! My goal is to help those individuals discover their true influence and achieve lasting excellence.
I truly care about and want the success of my clients, and I am devoted to doing my absolute best to help every individual and organization I work with to achieve their goals.
Executive Advisor & Business Coach
Martin Rueschen
With more than 25 years of professional experience, I use my results-driven mindset to help clients achieve their goals and reach the outcomes they've always envisioned. 
I am an executive consultant with an extensive business background in various senior management and consulting functions. I have worked in various industries like airline, travel management, IT and management consulting. I have an international background having lived in Germany, Switzerland and the US and have worked with companies throughout Europe, the U.S. and Canada.
I am very results driven, and I bring that drive, along with my broad range of experience, to every client engagement. I want my clients to succeed and reach the results they envision. I place value on clearly understanding the results desired and why, and I treat them as though they are my own as I support my clients on the path to accomplishment and lasting success.
As an executive, I personally worked with a coach, and it was one of the best investments I have ever made. Being coached dramatically changed my approach to life and business.
Not only did my own performance improve but also the performance of those I led. I became passionate about coaching as a leader and was amazed at the positive influence it had on employees and colleagues alike. This positive and lasting experience drove me to such a belief in the power of coaching that I chose to pursue further education in the field.
I understand the challenge of balancing business, the stressors of daily life and the pressure of big responsibility. I know what it is like to be caught in the constant cycle of tedious, menial work. Fortunately, I also know what it is like to step out of that cycle and utilize my strengths and talents to reach my maximum potential and live a life of meaning with a focus on partnering with others and guiding them to do the same.
Whether as a coach or consultant, I am committed to understanding and helping my clients to get the results they want and to guiding them through the process of getting from where they are to where they want to be.
Investing in your growth and your future.
Whether you are leading three or 3,000 people, you are accomplishing something great, and your development is important for sustainable success. We work with business owners of all sizes to develop trackable plans that lead to accomplished goals.
Let us help you!