Trusted advisors invested in your long-term success
At Sow & Reap Consulting, we are executive advisors that offer a unique and powerful combination of consulting services. With different processes and possibilities, we utilize our expertise to achieve the results our clients desire and to help them reach their, and their business', full potential. 
As consultants, we work closely with companies to improve performance, drive growth and achieve long-term excellence overall. We dig below the surface to uncover the root issue and the underlying reasons for unwanted results.
We establish trusting, ongoing partnerships as a basis for effective guidance and impactful conversations. We want our clients to welcome being held accountable by us at every step of monitoring their progress.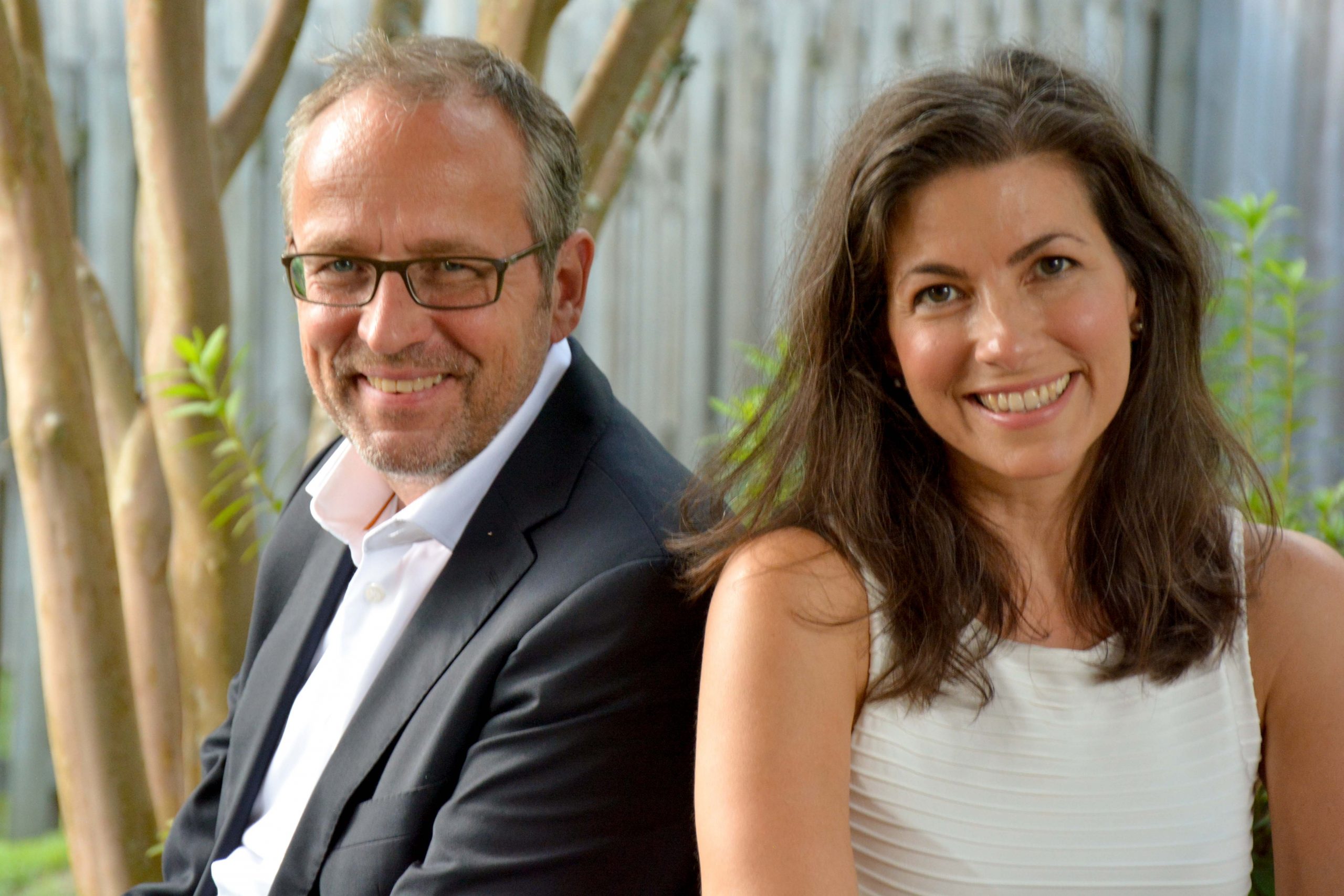 "You can't go back and change the beginning, but you can start where you are and change the end."

Discovery Session
We sit down with the organization's leadership to understand their project goals, discuss the company structure and determine what they want to achieve by working with us.

In-depth Situational Analysis
We gather valuable information from within the company, from all key stakeholders and from any other relevant data source to analyze the client's current overall situation.

Analysis Presentation
After our initial analysis, we reconvene with the leaders to report on our findings, make recommendations in moving forward and adjust the project goals as needed.

Action Plan
We collaborate to develop an effective, tailored action plan, which includes progress indicators and milestones that will get our clients from where they are to where they want to be.

Implement and Monitor Progress
Implementation begins and along the way we consistently monitor progress and make recommendations and adjustments as needed.

Ongoing Partnership for Long Term Success
As trusted partners, we work from our established relationship with a focus on continuous improvement and sustained success for our clients.
"Give a man a fish and you feed him for a day; 
teach a man to fish and you feed him for a lifetime."
We Will Teach You To Fish
We will help you to build a foundation of continuous improvement and sustained success on a project basis or through ongoing management support in the following areas:
Strategy Development & Implementation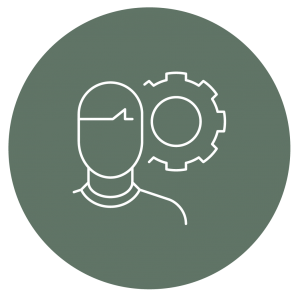 In order to become and consistently stay successful in the dynamic marketplace, companies need to have a well-defined strategy that describes where the company wants to be in three to five years from now and how it intends to get there.
Having a clear picture of the company's future and implementing an effective action plan to get there is a key success factor for high-performing companies. An effective strategy clearly describes what the company will look like in the future while outlining the necessary actions to get there.
Together, we will develop and implement a strategic plan that will benefit your organization and create a clear action-oriented plan for how the company will operate and grow now and in the future. 
A solid strategy should include:
Clear goals and objectives
Defined target groups
Values
Strengths
Weaknesses
Employee capabilities
Vendors and partner relationships
A process for monitoring opportunities and threats
Are you unsure if your company really has a strategy or if so, whether your strategy is addressing the relevant challenges, or is truly capable of taking your company to the next level?
We will explore how well your company is prepared to master known and unknown challenges and whether your implemented action plan is designed to reach your company's full potential.
Customer Advisory Board Development

Being deeply connected to your customers, their expectations and their experiences with your products and services is a key success factors for any business. Active management of social media and collecting ratings and reviews from customers is just one avenue to receive feedback. However, engaging with key customers and influencers on a deeper level gives many leading companies the competitive advantage to stay on top of the market.

Customer Advisory Boards are a cost-effective way to stay connected with your market, brainstorm product innovations, earn new revenue streams and outpace your competition. A Customer Advisory Board consists of about 10 – 12 top customers (For example -  a Senior Executive who is responsible for the division that uses your product or service the most) who meet once or twice per year. The main goal is to deepen the relationship, get honest and qualified feedback on your product or service and share your plans about product development while providing a platform for your customers to exchange ideas.
We help our clients to plan and prepare their Customer Advisory Boards, and in many cases we even facilitate and moderate the actual meetings so our clients can concentrate on listening to their customers.
Despite past success, some businesses are eventually confronted with declining revenue and profits for various reasons:
If not addressed properly and in a timely manner, these issues can have a devastating impact on the company. This can often times lead to an accelerated decline, and destroy a business along with everything an entrepreneur has worked so hard to build. We help clients quickly take the right measures to avoid bankruptcy, protect their assets and restructure their businesses to make it sustainably successful.
The main goals we hope to achieve in turnaround management projects are:
Stabilization of the company
Bankruptcy avoidance
Building a sound foundation for the company's successful future
After a turnaround project, the company might look significantly different with changes in strategy, target markets, product mix, staff, size and culture.
Many companies waste money and time and miss opportunities due to inefficient and ineffective processes. Processes that might have worked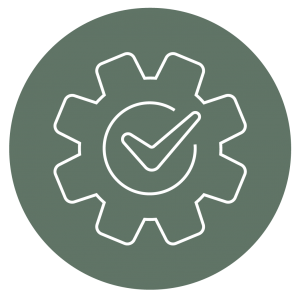 well 5, 10 or 20 years ago can be improved today. The growth of the business, technology and changes in customer behavior are amongst the factors that require an adjustment of established processes. By helping you to optimize your process, we improve the productivity of resources, the quality of services and the results of the company overall.
We provide an effective, outside perspective with experience we've gained through other projects and use that to help our clients improve their processes, choose the right software solution or even find an outsourcing partner to see tangible results within weeks or months.
Process Optimization, in most instances, will significantly improve the financial status and production performance of the company.
Budgeting & Financial Management
Many business owners lead their companies without having set financial goals, a planned budget or without regularly monitoring their financial statements.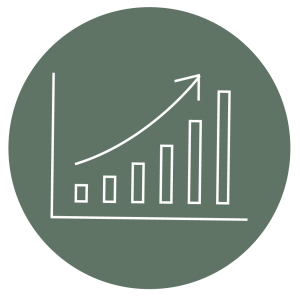 We are executive advisors that offer a unique, powerful combination of consulting services. With different processes and possibilities, we tailor our expertise to achieve the results our clients desire.
There are countless benefits of managing your enterprise based on numbers:
Without financial goals, it is very difficult to determine whether you and your business are successful.
Regularly monitoring your cost structure enables you to compare your company to other companies in the industry and make inefficiencies transparent.
Regular monitoring of sales and revenue figures provides transparency of the effectiveness of marketing spending and helps you to focus your investment on marketing measures that produce  positive results and avoid waste.
Detailed knowledge of your cost structure provides the necessary basis for a competitive pricing strategy.
Marketing & Sales Strategy Development & Implementation
A consistent and effective Sales & Marketing-Strategy is one of the key success factors for businesses in any industry. Individuals and businesses have dramatically changed the way they buy and inform themselves about available options in recent years.
We will help you to create the right sales & marketing strategy for your company to address your market and serve your customers in the best possible way. This includes but is not limited to:
Defining your target market and ideal customer
Creating products and services for specific market segments
Finding the right messaging to meet your customers' needs
Creating and implementing a detailed marketing plan with clearly defined goals
Building an effective sales funnel to continuously create leads and transform them into paying customers
Growing your business through a successful customer referral program
If your website and marketing material need to be updated, we work closely with a team of trusted experts that are able to help, or we will help you find the right marketing agency, that understands you and your business.
Are you facing a change in your organization and know that the effects of it will be felt and experienced by employees, leadership, customers and key stakeholders and that you will be responsible?
Leading and managing change, whether driven by internal or external factors, can feel daunting, and understandably so. We can navigate you through the challenges, ambiguity, and uncertainty of change and help you manage the change successfully, taking all elements into consideration and avoiding any possible mistakes, while simultaneously continuing the necessary daily operations of the business. Our goal is to help you effectively lead your people, customers, and business through the necessary hurdles to get you successfully from where you are to where you want to be.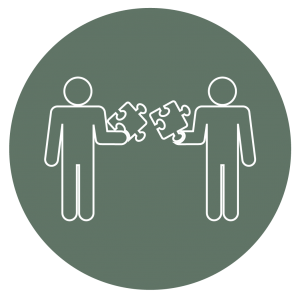 Our group facilitations are designed to take groups away from distractions and stressors to a setting and a structure that will enable exploratory team building. We explore the unique strengths and value that each individual team member, or key player, adds to the group, its dynamic and the business. We aim to get to the core of the team and really discover the factors that drive and motivate them.
We analyze your current situation to create an individualized retreat plan that will confront deep seated issues and work toward improvement and growth.
With an emphasis on openness, curiosity, communication, understanding, and respect among team members, we perform thought provoking exercises that progress the company culture and mindset.
We understand that oftentimes, upon returning to daily operations, it is easy for a team to quickly get caught back up in stressors that come with business and revert back to old habits. We want you to have positive lasting effects from what you gain at a retreat and that you move forward with continuous improvement, motivation and commitment from everyone. We take that into consideration for all of our exercises, and we equip you with appropriate tools to continuously apply what was learned and gained. Our goal is not only for you to have an impactful, fun retreat but also for the positive results of the event to give you lasting improvement that is applied immediately.
Events can last for a few hours or several days, whatever your team needs.
Executive Advisory Board Establishment
We work with you to assemble a group of key players inside and outside of your industry, who can potentially influence your business outcome. 
The goal of the advisory group is to serve as a platform to build key relationships with those who can positively impact your visibility and reputation. These peers supply invaluable suggestions and new perspectives that can have a major impact on your business, your knowledge and your experience. We help you to create a safe space to share valuable topics, issues, and advice that have the potential to influence the business decisions you make. We actively facilitate these meetings with the goal of raising powerful questions and issues that will enable engagement and valuable conversation in the group and bring value to each member.
Issues we can work with you to overcome

Losing your biggest customer

New competitors entering your market

Growing faster than expected

Sales people are not performing



We want to work with a company executive or business owner that understands the value of growth and development.
The people we partner with should be passionate about their work but want to improve their impact and knowledge of running and managing a business.

Our clients should have a willingness to learn and the ability to implement positive change within their organization.
Practices driven by clear, measurable results