Having a clear picture of the company's future and implementing an effective action plan to get there is a key success factor for high-performing companies. An effective strategy clearly describes what the company will look like in three to five years while outlining the necessary actions to get there.
Trusted advisors invested in your
long-term success
In order to become and consistently stay successful in the dynamic marketplace, companies need to have a well-defined strategy that describes where the company wants to be in three to five years from now and how it intends to get there. 
A solid strategy should include:
Clear goals and objectives

Defined target groups

Values

Strengths

Weaknesses

Employee capabilities

Vendors and partner relationships 

A process for monitoring opportunities and threats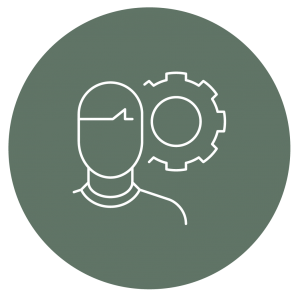 Are you unsure if your company really has a strategy or if your strategy is addressing the challenges and is capable of bringing your company to the next level?
Our complementary Strategy Health Check will explore how well your company is prepared to master known and unknown challenges and if your implemented action plan is designed to reach your company's full potential.

Data Gathering
All businesses are unique. To ensure a tailored approach that takes the specific situation into consideration, we put emphasis on gathering relevant data about the company, market and other specific factors.

Current Situation Description
Based on the data we collected in step one,  we describe and present the current situation to stakeholders with an emphasis on areas that need attention.

Create Future Picture
We create and describe an ideal situation for the client based in three to five years from now. This might include one to three feedback loops with the client to adjust the future goal as needed.

Action Plan
We develop a plan to get the client to the future goal we established by providing
specific actions with clear goals, milestones, key performance indicators and responsibilities.

Implementation
We support the client to initiate the necessary organizational changes, train and enable employees, hold key players accountable, set up monitoring system and adjust actions as needed.